Salem Environmental's - News & Updates

October 16, 2013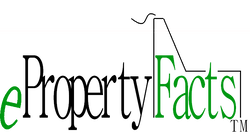 Salem is proud to announce our ePropertyFacts
tm
Environmental Records Search, which allows us to quickly assess environmental records as part of our due diligence reviews. With this unique software, Salem can price due diligence services well below market price, including New Jersey Phase I Environmental Site Assessments and other services.
Please contact us at 908-788-8100 for more information.

April 3, 2013
Salem had a great year in 2012, completing well over 100 Phase I Environmental Site Assessments in NJ, PA and NY. We have added several great banking clients and have been glad to help them acheive their commercial lending goals with our low cost, high quality Phase I Environmental Site Assessments. We will continue to offer the same great service in 2013 to our existing clients, with the goal of adding more local clients to our growing list.

If you would like Salem to complete environmental due diligence in New Jersey or another state, please contact our office at 908-788-8100 or via email at rob @ salemenv.com.

March 5, 2012
Salem is now offering Environmental Screen Reports (or commonly known as Desk Reviews) for a price range between $175 and $350.
A Desk Review, or Environmental Screen, includes review of EPA and local State Environmental Records for the target property, as well as within 1/2-mile radius of the target property. It also includes a review of available historic information (e.g. historic aerial photos, fire insurance maps, deed records, etc...). The review includes an evaluation of data, conclusion and recommendation by an Environmental Professional.
This is a great screening tool and good way to evaluate whether you, or your borrower, can anticipate more environmental due diligence work. It can save you, or your borrowers/clients, thousands of dollars on unnecessary environmental assessments. The data obtained and used as part of the screening is fully insured under Salem's Professional Insurance, and is updated directly by the government sources, so the data is accurate and current.
Want to order, or sign up as a client? Contact Rob Heinze, Product Developer and President via email at
rob@salemenv.com
or phone 908-788-8100. Sample reports are available upon request, and Salem will complete your first screening report at no cost.

January 6, 2012
Salem is excited for a fifth year of innovation and exceeding our client's expectations. Aside from our razor-priced environmental assessments and rapid turnaround, we plan to implement our low cost environmental screening reports within the next couple months. This has been concieved as a quicker, lower cost way for clients and future clients to screen the environmental condition of a property, without a Phase I or Transaction Screen Report. Based on inquiries from clients, who have been waiting for almost a year for us to get this rolling, I expect it to be big.
Contact Rob Heinze, Product Developer and President via email at
rob@salemenv.com
or phone 908-788-8100.